A mistake some of our clients tend to make is that they find a checklist, they go through everything on it and say "Oh no! I'm missing one thing now I can't rank and everything is ruined. If you can get everything on this list, that's great! If you can only get a couple of them, we're here for you. You want to make your site as SEO-friendly as possible, but in general, most people aren't able to do all of the things on this list for every page of their site. This list will at least give you a overview of what it takes for your website to show up decently when searched online.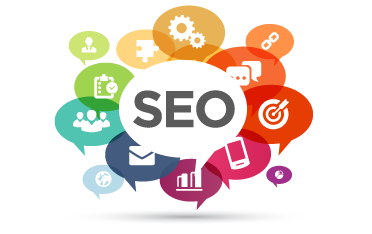 In a nutshell
1. Publish Relevant Content
Quality content is the number one driver of your search engine rankings and there is no substitute for great content. Quality content created specifically for your intended user increases site traffic, which improves your site's authority and relevance. Identify a keyword phrase for each page. Think about how your reader might search for that specific page. Then, repeat this phrase several times throughout the page—once or twice in the opening and closing paragraphs, and two to four more times throughout the remaining content.
2. Update Your Content Regularly
You've probably noticed that we feel pretty strongly about content. Search engines do, too. Regularly updated content is viewed as one of the best indicators of a site's relevancy, so be sure to keep it fresh.
3. Different multimedia
Images, videos, slideshows and audio can help enrich the user experience and allow you to deliver information in a way that is most suited to your ideal site visitors. They also act as a signal of quality content to search engines… after all, you have put in the work to make your content look good and interactive!
4. Social sharing
The number of Facebook shares, Tweets, Pinterest pins and other social media mentions can influence immensely your SEO rank. Having a Yelp page with a link will help your ranking as well. Installing social sharing buttons on your website not only makes it easy for users to share your content, and thereby improve user experience, it can also help you rank higher on searches. Social sharing also helps drive purchasing behavior: Nearly 4 in 10 Facebook users report they have gone from liking, sharing or commenting on an item to actually buying it, while 43% of social media users have purchased a product after sharing or liking it on Pinterest, Facebook or Twitter. In this case study, a pest control company boosted organic traffic by 15% in just 2 weeks after running a campaign aimed to increase social sharing.
Any business that wants to find success online need to know that search engine optimization is absolutely critical. After all, if a website can't be found in the search engines, what good is it? Sure, there are other ways to promote a website (which we certainly encourage, such as social media, paid advertising, etc.), but the majority of web users turn to Google to find information, products, and services they need. It is important to have a search presence and an SEO professional can help to achieve this. Hiring someone for SEO work has some serious benefits since the work they do relates to backend and coding efforts that most common folks don't have the necessary knowledge to get it done.
SEO Statistics for 2019
• Google accounts for over 79% of all global desktop search traffic, followed by Bing at 7.27%, Baidu at 6.55% and Yahoo at 5.06%
• Google receives over 63,000 searches per second on any given day
• 50% of search queries are four words or longer
• More Google searches take place on mobile devices than on computers in 10 countries including the U.S. and Japan
• High-quality content and link building are the two most important signals used by Google to rank your website for search
• The average first-page result on Google contains 1,890 words
• Long-form content of over 1,000 words consistently receives more shares and links than shorter form content
• 82% report the effectiveness of SEO is on the rise and 42% state effectiveness is increasing significantly
• 61% of marketers say improving SEO and growing their organic presence is their top inbound marketing priority
• Google "near me" searches have increased by two times over the past year
• 72% of consumers who did a local search visited a store within five miles
• 30% of mobile searches are related to a location
• Updating and republishing old blog posts with new content and images can increase organic traffic by as much as 111%
• Links are one of the top Google ranking factors, but Google has said that social media shares don't count as individual links
• The average firm is expected to allocate 41% of their marketing budget to online, and this rate is expected to grow to 45% by 2020

If you would like to get exhaustive and thorough!

Of course, we can take care of any of these listed below. Just ask us.

• Have you installed Google Analytics?
• Have you installed Google Search Console?
• Focusing on the US? Might want to install Bing Webmaster Tools.
• Using WordPress? Make sure to grab a Google Analytics plugin!
• Using WordPress? Install Yoast SEO! This plugin will make your life 10x easier.
• Have you checked Google's Search Console for 404 / 500 errors, duplicate content, missing titles and other technical errors that Google has found?
• Have you used Browseo to find even more technical errors, like 302 redirects that should be 301s?
• Have you used Screaming Frog to find broken links, errors, and crawl problems?
• Have you used Google's Keyword Planner for keyword research? What about KWFinder, KeywordTool.io and SEMRush? Be sure to consider searcher intent and difficulty, pick 1 keyword per page, and you'll generally want to start with lower-volume keywords first.
• Have you looked at competitor link profiles? This is the easiest way to get started with link building. This way, you can see what kind of anchor text they're using, as well as how and where they've been getting their links. Something like the Ahrefs, Link Diagnosis, Open Site Explorer, or Majestic.
• Have you incorporated your primary keyword (or something close) into your page URL?
• Is your keyword in your title tag? Is your title tag enticing? What's the CTR? You can check in Google Search Console!


• Are all of your meta description tags approximately ~160 characters? Is the keyword in the meta description?
• Google is now testing longer meta descriptions – but the standard has been about 160 characters.
• Have you used an H1 tag on your page? Is your keyword in the tag? Is it before any (H2, H3, H4…) tags? Are you only using 1 H1?
• Do you have a healthy amount of search engine-accessible text on your site? My recommendation is at least 100 words because you want to give search engines an opportunity to understand what the topic of your page is. You can still rank with less, and you don't ever want to put unnecessary text on your site, but I recommend not creating a new page unless you have roughly 100 words worth of content.
• Did you use synonyms in your copy? Remember: synonyms are great, and using natural language that's influenced by keyword research (rather than just pure keywords) is highly encouraged!
• Do your images have descriptive ALT tags and filenames? Search engines "see" images by reading the ALT tag and looking at file names, among other factors. Try to be descriptive when you name your images.
• Are you linking to your internal pages in an SEO-friendly way? Are you describing the page you're linking to in the anchor text, so that both users and search engines understand what it's about? I recommend not using anchor text in your global navigation because it can look like over- optimization. Stick to in-content links instead.

• Have you started off-page optimization and began building links? This is the hardest, most important aspect of SEO! Check out the ClickMinded Link Building Strategy Guide to get started.
• Have you made sure your site isn't creating any duplicate content? Utilize 301 redirects, canonical tags or use Google Webmaster Tools to fix any duplicate content that might be indexing and penalizing your site.
• Are you using absolute URLs in your code? Some CMS platforms give you the option. Use absolute URLs instead of relative ones.
• Have you checked your site speed with Google PageSpeed Tools?
• Is your site responsive? Does it render on a mobile device? You can check it with a tool like ResponsiveTest.net
• Have you created an XML sitemap and submitted it to Google and Bing Webmaster Tools?
• Use XML-Sitemaps.com or the Google XML Sitemaps WordPress Plugin.
• Have you created a Robots.txt file and submitted it in Google and Bing Webmaster Tools?
• Have you set up social media accounts on Facebook, Twitter, LinkedIn and Google+?
• Have you used an SEO Audit Tool to double-check everything once you're live?
• Have you reviewed all of the free SEO tools at your disposal before completing this audit?